Is DAW* written on your GENGRAF Rx?
"Dispense as Written" (DAW) helps patients get the GENGRAF they were prescribed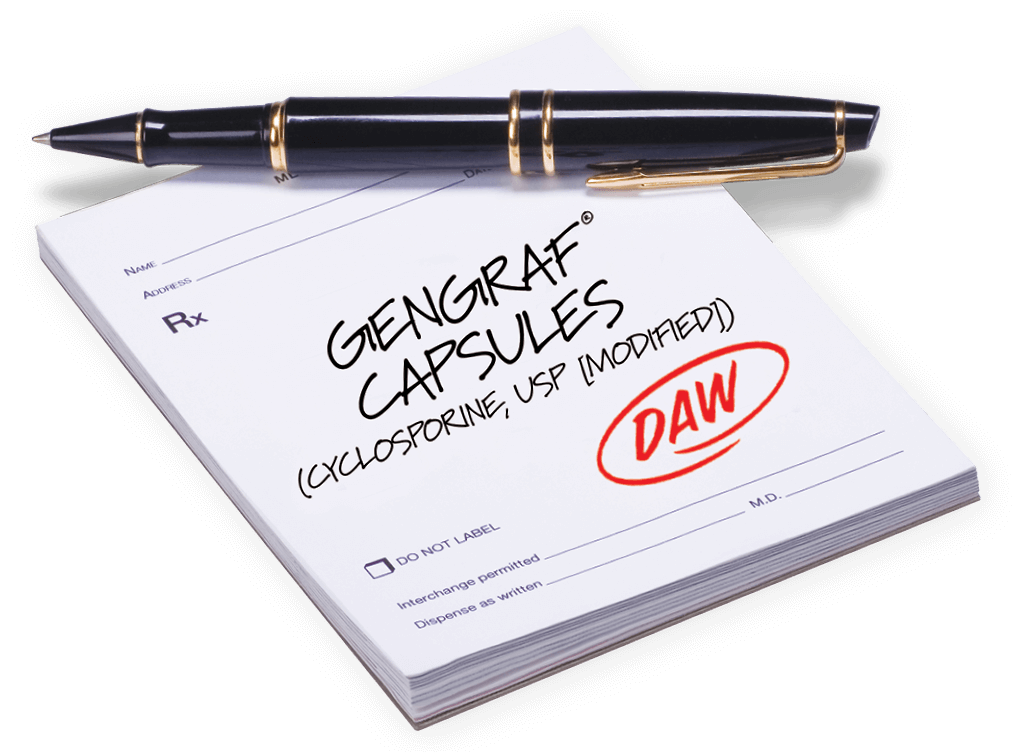 For numerous reasons, your pharmacist may substitute another medicine for your prescribed medicine. Your doctor can ensure that you get GENGRAF by including "Dispense as Written" (DAW) or the state's regulated language on the prescription.
Here are a few things that can be done to help protect the doctor's prescription.
1. Doctors can reinforce DAW with their staff*
Doctors may want to remind their staff to consistently check that every GENGRAF prescription is protected with DAW—especially when it comes to refills.
2. Patients can ask for GENGRAF at the pharmacy
Ask for branded GENGRAF at the pharmacy.
Call ahead to the pharmacy to confirm that branded GENGRAF is being dispensed as prescribed by the doctor.
Consider opening the bottle at the pharmacy to make sure the pill is branded GENGRAF.
*Or state's required language.